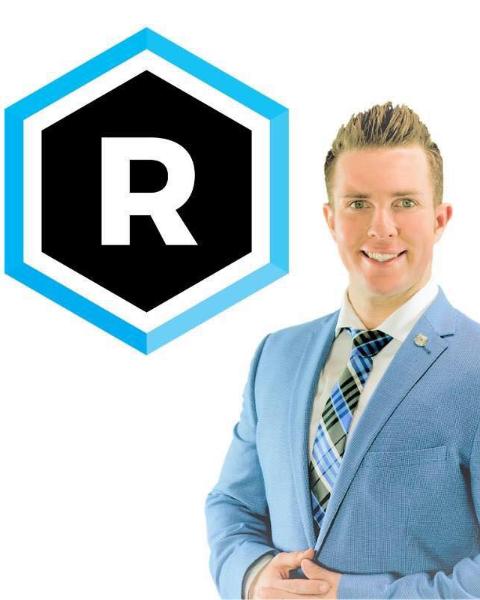 RIECKMANN REAL ESTATE GROUP, INC.
4040 Spencer Street
Appleton
54914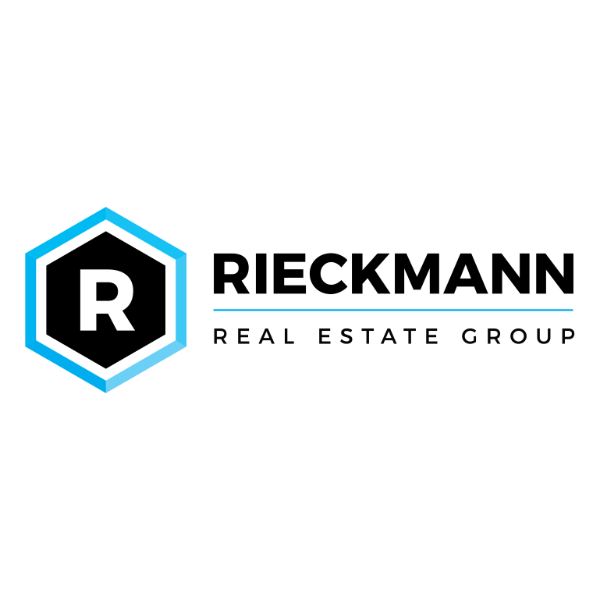 Let Darren Guide You Home
Search for Real Estate in and around Greater Northwoods
Residential
Any
Single Family
Half Duplex
Townhouse
Condo/Apartment
Full Duplex
Triplex
Fourplex
Mobile
Modular
Lots/Acreage
Farm
Recreational
Commercial
Any
Building Only
Building & Land
Business & Leasehold
Business & Property
Business Only
Land Only
Multi-Family
Industrial
Min Price
Any Price
$25,000
$50,000
$75,000
$100,000
$125,000
$150,000
$175,000
$200,000
$250,000
$300,000
$350,000
$400,000
$450,000
$500,000
$550,000
$600,000
$650,000
$700,000
$750,000
$800,000
$850,000
$900,000
$950,000
$1,000,000
$1,250,000
$1,500,000
$1,750,000
$2,000,000
$2,500,000
$3,000,000
$4,000,000
$5,000,000
$6,000,000
Max Price
Any Price
$25,000
$50,000
$75,000
$100,000
$125,000
$150,000
$175,000
$200,000
$250,000
$300,000
$350,000
$400,000
$450,000
$500,000
$550,000
$600,000
$650,000
$700,000
$750,000
$800,000
$850,000
$900,000
$950,000
$1,000,000
$1,250,000
$1,500,000
$1,750,000
$2,000,000
$2,500,000
$3,000,000
$4,000,000
$5,000,000
$6,000,000
!SearchBar.min!
Any
200 Sqft
300 Sqft
400 Sqft
500 Sqft
600 Sqft
700 Sqft
800 Sqft
900 Sqft
1,000 Sqft
1,100 Sqft
1,200 Sqft
1,300 Sqft
1,400 Sqft
1,500 Sqft
1,600 Sqft
1,700 Sqft
1,800 Sqft
1,900 Sqft
2,000 Sqft
2,500 Sqft
3,000 Sqft
3,500 Sqft
4,000 Sqft
4,500 Sqft
5,000 Sqft
6,000 Sqft
!SearchBar.max!
200 Sqft
300 Sqft
400 Sqft
500 Sqft
600 Sqft
700 Sqft
800 Sqft
900 Sqft
1,000 Sqft
1,100 Sqft
1,200 Sqft
1,300 Sqft
1,400 Sqft
1,500 Sqft
1,600 Sqft
1,700 Sqft
1,800 Sqft
1,900 Sqft
2,000 Sqft
2,500 Sqft
3,000 Sqft
3,500 Sqft
4,000 Sqft
4,500 Sqft
5,000 Sqft
6,000 Sqft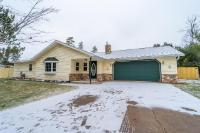 8642 Pine Acres Blv
Bed: 3
Bath: 2
Price: $200,000
PENDING
Gorgeous Northwoods country home for sale. Spacious 3 bedroom 2 bath home with cathedral knotty pine ceilings, newer flooring, deck, private fenced in yard & attached heated finished garage is perfect for family living and entertaining family and guests! Remodeled bath and newer appliances included. Home is 2x6 construction. Conveniently located for all your outdoor activities and shopping needs.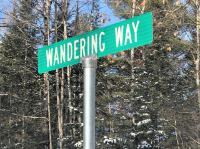 Lot B-on Wandering Way
Price: $59,900
SOLD BY
5-ACRE PARCEL on NEPTUNE LAKE - If you're looking for a peaceful lake setting to sit back and relax, this is it! The DNR reports that Neptune Lake has 127 acres in size and is home to Panfish, Largemouth Bass, and Northern Pike. The level property is wooded and rectangular in shape. The lakefront extends 318' and faces northwest. Located north of the intersection of Highway 8 and Hwy 45, the small community o...
Listed by ELIASON REALTY OF THE NORTH/ER
Buying a house requires a lot of time and effort, but these 7 steps can help make the home buying process manageable and help you make the best decisions possible.
Step 1: Hire a Realtor-
Real estate agents are important partners when you're buying or selling a home. Real estate agents can provide you with helpful information on homes and neighborhoods that isn't easily accessible to the public. Their knowledge of the home buying process, negotiating skills, and familiarity with the area you want to live in can be extremely valuable. And best of all, it doesn't cost you anything to use an agent – they're compensated from the commission paid by the seller of the house. Don't forget to ask your realtor a few questions like 1. What is there experience 2. Do they have testimonials. 3. Are they Full-time or Part-time.

Step 2: Get Qualified and Pre Approved
Before you start looking for a home, you will need to know how much you can actually spend. The best way to do that is to get pre qualified for a mortgage. To get pre qualified, you just need to provide some financial information to your mortgage banker, such as your income and the amount of savings and investments you have. Your lender will review this information and tell you how much we can lend you. This will tell you the price range of the homes you should be looking at. Later, you can get pre approved for credit, which involves providing your financial documents (W-2 statements, paycheck stubs, bank account statements, etc.) so your lender can verify your financial status and credit.
Step
3
: Shop for Your Home and Make an Offer
Start touring homes in your price range. I recommend take notes and do a pro and con list on each home you tour with your Realtor. You will see a lot of houses! It can be hard to remember everything about them, so you might want to take pictures or video to help you remember each home.
Make sure to check out the little details of each house. For example:
Test the plumbing by running the shower to see how strong the water pressure is and how long it takes to get hot water

Try the electrical system by turning switches on and off

Open and close the windows and doors to see if they work properly
It's also important to evaluate the neighborhood and make a note of things such as:
Are the other homes on the block well maintained?

How much traffic does the street get?

Is there enough street parking for your family and visitors?

Is it conveniently located near places of interest to you: schools, shopping centers, restaurants, parks, and public transportation?
Take as much time as you need to find the right home. Then work with your real estate agent to negotiate a fair offer based on the value of comparable homes in the same neighborhood. Once you and the seller have reached agreement on a price, the house will go into escrow, which is the period of time it takes to complete all of the remaining steps in the home buying process.
Step 4: Get a Home Inspection
Typically, purchase offers are contingent on a home inspection of the property to check for signs of structural damage or things that may need fixing. Your real estate agent usually will help you arrange to have this inspection conducted within a few days of your offer being accepted by the seller. This contingency protects you by giving you a chance to renegotiate your offer or withdraw it without penalty if the inspection reveals significant material damage.
Both you and the seller will receive a report on the home inspector's findings. You can then decide if you want to ask the seller to fix anything on the property before closing the sale. Before the sale closes, you will have a walk-through of the house, which gives you the chance to confirm that any agreed-upon repairs have been made.
Step 5: Have the Home Appraised
Lenderswill arrange for an appraiser to provide an independent estimate of the value of the house you are buying. The appraiser is a member of a third party company and is not directly associated with the lender. The appraisal will let all the parties involved know that you are paying a fair price for the home.
Step 6: Coordinate the Paperwork
As you can imagine, there is a lot of paperwork involved in buying a house. Your lender will arrange for a title company to handle all of the paperwork and make sure that the seller is the rightful owner of the house you are buying.
Step 7: Close the Sale
At closing, you will sign all of the paperwork required to complete the purchase, including your loan documents. It typically takes a couple of days for your loan to be funded after the paperwork is returned to the lender. Once the check is delivered to the seller, you are ready to move into your new home!
https://youtu.be/M5aP31_jtv4
Your home is a huge part of your life, both financially and emotionally. So the decision to sell a house is not one to be made lightly. The average homeowner sells every 6-7 years. That being said the market changes a lot. You need to determine a marketing strategy that fits your needs and home. Price the house to attract buyer interest along with many other details to sort out. Here are a few home selling tips for you. Any questions text or call any time. 715-614-2020
Step 1: Choose your agent wisely

When I see a home that's been sitting on the market for a while and has some obvious detractors, like Christmas lights still hanging up in March or an unkempt lawn, my first thought is always that the sellers deserve a better agent. You want to be working with a realtor who is as invested in selling your home as you are, which means someone who will tell you exactly what you're doing wrong and how you can improve it – not someone who will just stick a lock box on your front door and help coordinate showings.

When you're selecting an agent to work with, ask for referrals from people you trust and who have been through the process itself. And consider your particular needs. If your home could use some help with staging, find an agent who has experience in design. If you're selling a fixer upper, find an agent who has a proven track record of selling those types of homes. You have a lot of options when it comes to agents, so choose one who is a fit for your specific situation.




Step 2 : Go on the market at the right time

The housing market changes throughout the year on a pretty set schedule. While it's not impossible to sell a home in November or December, you're much more likely to have success in the spring, when more buyers are out looking. If you're trying to sell a home quickly, your best bet is to list no earlier than late February so that you can take advantage of the heavy activity. That we have great success and a plan to sell your home in the off months which can be lucrative for you .

Step 3 : Get professional pictures and videography taken

Photos are the very first thing a buyer will see of your home, and they can dictate whether they end up scheduling a showing or not. Good real estate photos should highlight the best features of your home, with every measure taken to make the space look as warm and inviting as possible. It's not as easy as it sounds, and it's not something you should trust to just anybody.

My photographer scheduled our shoot around the weather so that we could be sure to have a sunny day that showcased the great natural light our home gets. He also had us clear out our home for pictures the same as we would do for showings: clear counters, minimal clutter, and targeted staging. Your photos are one of the most important parts of your listing, so make sure they're done right. If they're not, you're going to get less potential buyers through the door.

Step 4 : Price it right

Everybody wants to make as much money as possible off their home sale, but it's important to be realistic. What you paid for the home matters significantly less than what the market is dictating at the time, particularly if your goal is to sell fast. While you don't have to under-price your home for a quick sale, you do have to price it smartly. Keep in mind it still will have to appraise out.




Step 5: Depersonalize

Buyers need to be able to see themselves in the property, and they're going to have a tough time doing that if they're looking at your family photos. The sooner you can remove any items that personalize the home – photos, mail, personal papers, etc. – the better you can present a blank slate to the buyers who come through.

Step 6: Stage your home

Depersonalizing is part of the staging process, but not all of it. To sell quickly, your home needs to be decorated in a way that highlights its best assets. Achieving that can mean anything from rearranging your furniture to open up the space (and removing furniture that's bulky or unnecessary), painting your walls with neutral colors, and repairing obvious imperfections. You'll also want to be sure to get rid of anything that dates your house, like holiday decorations or a snow shovel leaning against the garage. Every home is different so I can give you my professional opinion when a home tour is scheduled.

Step 7: Be accommodating

The selling process can be a bit of a pain, especially when buyers start scheduling showings and you have to get out of the house. But it could be worse… you could have no buyers coming through at all! When we were selling our home, we made sure to say yes to every single showing request, even the one where we were in the middle of lunch and had to be out of the house – with two pets – in 15 minutes. Unless it's truly impossible, rearrange your schedule around what's ideal for the buyer, not what's ideal for you. If you suggest a new time than what's requested, the buyer or their agent may not be able to make it work and so may just pass on visiting the property entirely.

Step 8: Ask for feedback
Don't be scared to get negative feedback. All feedback is constructive and can help you sell your home.
https://youtu.be/M5aP31_jtv4
My goal in 2020 and beyond is to help customers like you make smart real estate decisions that move your life forward. It's more than a sale, it's creating a relationship. Whether a $50,000 transaction or a $1,000,000 transaction, I guarantee exceptional customer service. Are you looking to sell your current home, buy a 2nd summer home or even relocate? I have the tools to get the job done.
In Real Estate since 2014, I am proud to be known for outstanding customer service skills, 24/7 availability, and high-tech marketing techniques. I am a skilled negotiator, always putting my clients' best interests forward with a reputation for doing whatever it takes to achieve a successful closing.
In addition, I have an entire support staff behind me with the Rieckmann Real Estate Group. You are able to utilize my buyer manager, listing manager, professional photographer/videographer, professional stager and more... I will educate you in the process, providing you with the knowledge & resources to make the best real estate decisions possible.
!Home.view_full_search_screen!